STEP 1
Find a billboard low to the ground and keep track of its rotations. This billboard in particular was chosen because it was under a bridge so rain wouldn't cause any problems. Also, it was next to a pub and the forethought was that pissed people would be more open to the concept.
STEP 2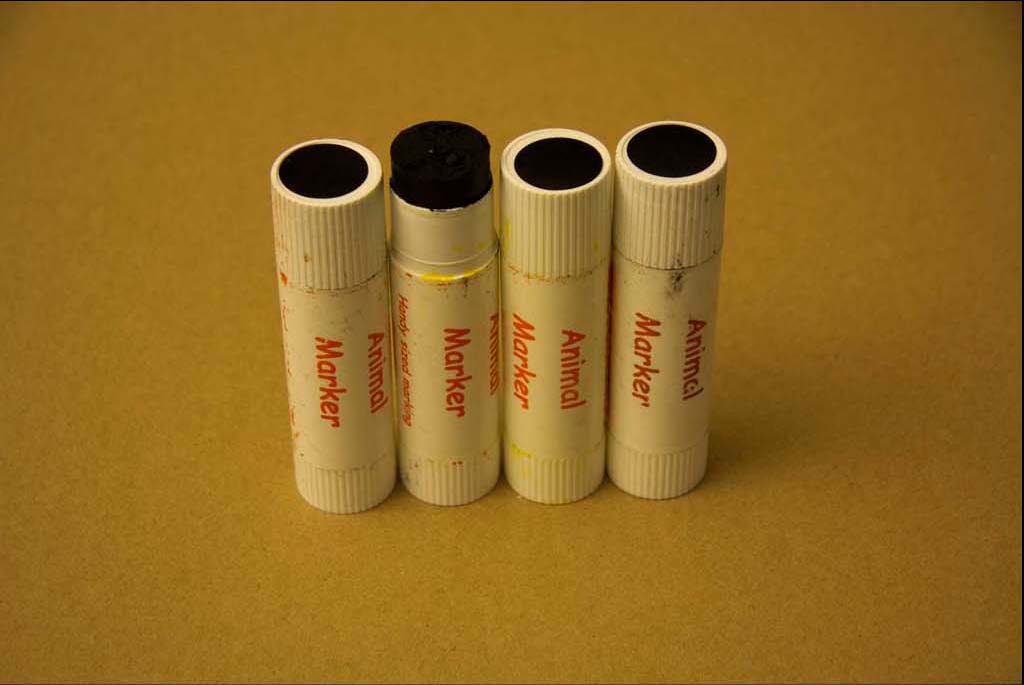 STEP 3
Find a type of marker that won't dry out if its lid is not replaced. The general public will not bother to replace the lids of your markers after they have used them. A waxy marker is ideal. The type for marking livestock fit these specifications and are not too expensive. You may want to add an additional colour into the mix.
STEP 4
Obtain equipment for attaching the markers to the board.
STEP 5
Put up the board and attach the pens.
STEP 6